"Set your hearts on things above not on earthly things.
For you died, and your life is now hidden with Christ in God."
Col 3:1-4
A Sacred Still
Before the sun slips above the horizon,
And the sound of feet flutter through the house,
There's a sacred still —
A brief sample of heaven on earth
When the Most High
Offers Himself to those who
Come.
HEIRLOOM PRESSED FLOWER POEM FRAMES: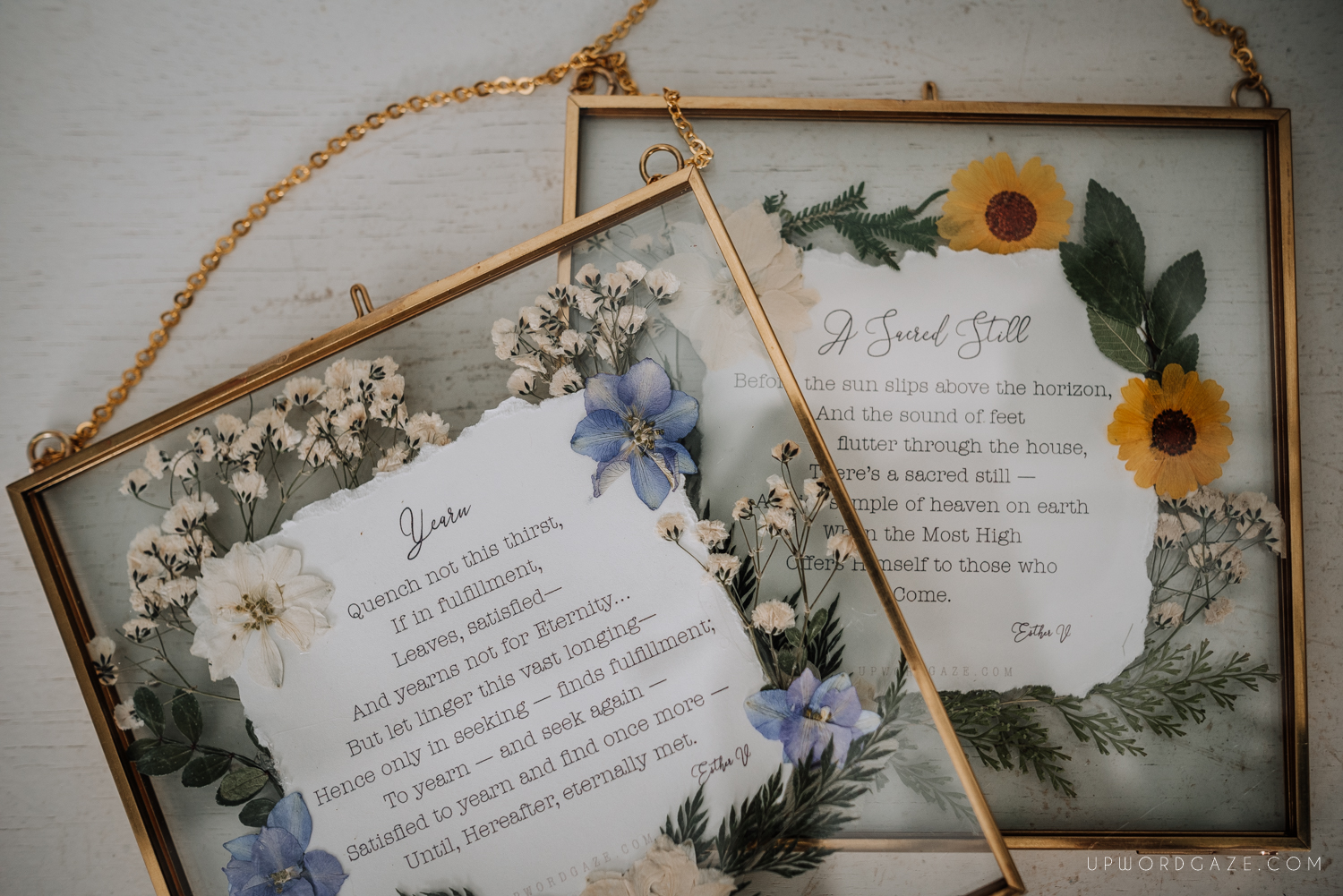 Hello! My name is Esther V.
I grew up in a small British missionary school in the mountains of South India…
Let Me Not Forget
Let me not forget the way You see me,
And may it change the way I see myself.
Free me to see Eternity's beauty,
And to hold a shiftless gaze with Thyself.
Saturate my soul with desire for You,
That only in seeking I'm satisfied.
Tear away this torn frame and make me new;
Hide me under Your wing where I'll abide
Let me not forget the way You made me,
In secret You wove my soul together.
You know my thoughts before one comes to be,
And you will be my Refuge, forever.
Let me never forget who You are, Lord;
Help me strive for the Eternal Reward.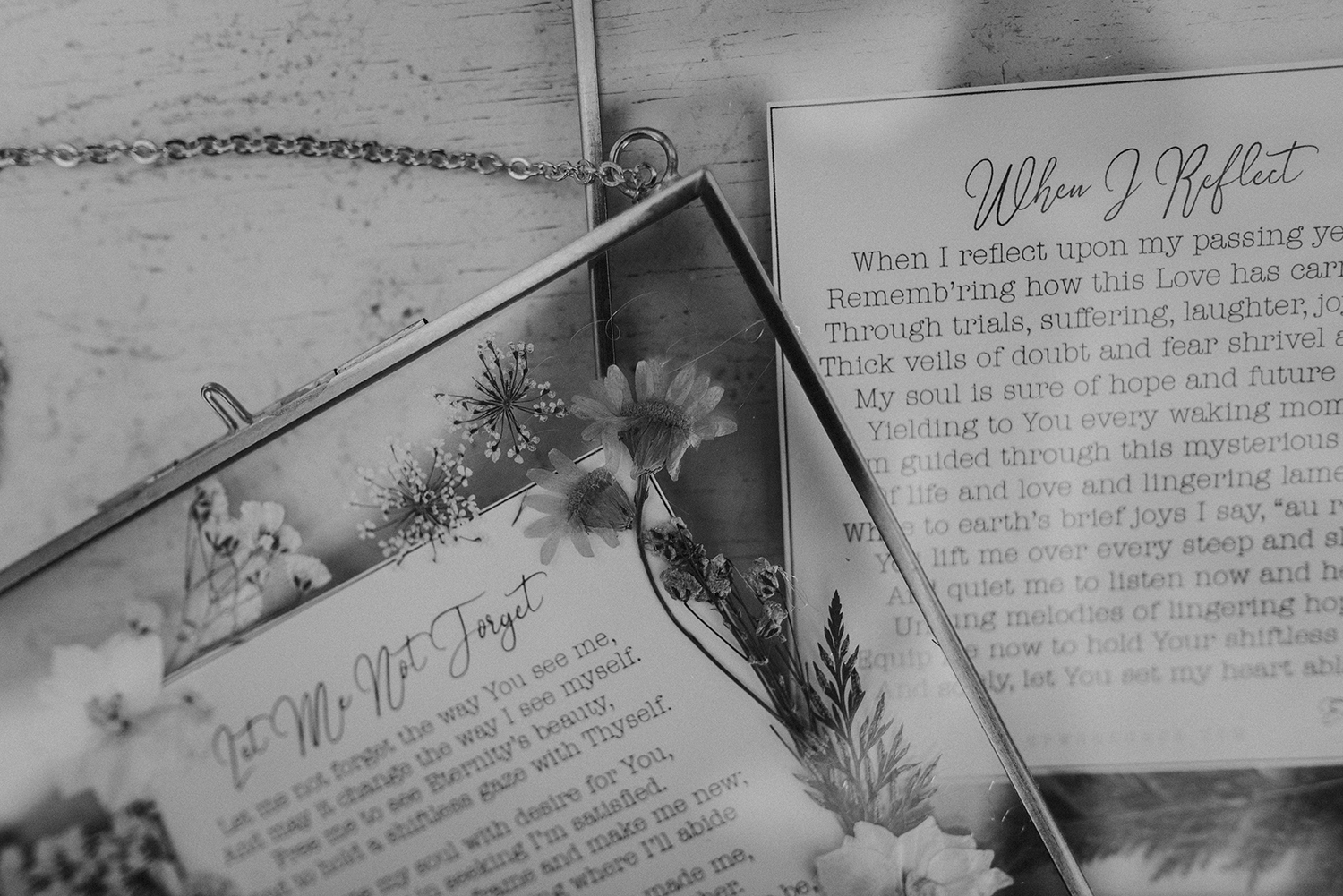 ---